Prof. Dr. Mark Heitmann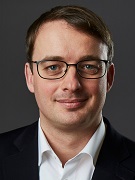 Lehrstuhlinhaber
Anschrift
Universität Hamburg
Professur für Marketing & Customer Insight
Moorweidenstraße 18
20148 Hamburg
Büro
Raum: 3033.1
Sprechzeiten
Nach vorheriger Anmeldung im Sekretariat.
Kontakt
Fax: +49 40 42838 8743
---
Sekretariat
Teamassistenz
Professur für Marketing & Customer Insight
Moorweidenstraße 18
20148 Hamburg
Raum: 3035
Wissenschaftlicher Werdegang
Dr. Mark Heitmann ist seit 2011 Professor für Betriebswirtschaftslehre mit Schwerpunkt Marketing & Customer Insight an der Universität Hamburg. Seine Forschungsschwerpunkte liegen auf der Analyse des menschlichen Entscheidungsverhaltens, der Markenführung, der Preisfindung und dem Management von Kundenbeziehungen.
Prof. Heitmann schloss sein Studium der Betriebswirtschaftslehre an der Universität Hamburg ab (2001). Er wurde an der Universität St. Gallen promoviert (2004), wo er sich später habilitierte (2007). Nach Forschungsaufenthalten an der University of Michigan, der Columbia University sowie dem Max-Planck-Institut für Bildungsforschung übernahm er im Frühjahr 2008 den Lehrstuhl für Absatzwirtschaft an der Christian-Albrechts-Universität zu Kiel. Weitere Berufungsangebote erhielt er von der Universität Bochum (2008), der Universität Flensburg (2008), der Technischen Universität Braunschweig (2009), der Wirtschaftsuniversität Wien (2010) sowie der Newcastle University (2012).
Prof. Heitmann ist Autor von über 30 begutachteten Zeitschriftenbeiträgen, von denen einige in führenden nationalen und internationalen Zeitschriften erschienen sind (u. a. Zeitschrift für Betriebswirtschaft, Zeitschrift für betriebswirtschaftliche Forschung, Harvard Business Review). Er gehört zu den wenigen deutschen Wirtschaftswissenschaftlern, die sowohl in betriebswirtschaftlichen als auch volkswirtschaftlichen Spitzenzeitschriften veröffentlichen (u. a. Journal of Marketing, Journal of Marketing Research, Journal of Political Economy). Für seine Forschungsarbeiten erhielt er unterschiedliche Auszeichnungen (u. a. durch das Marketing Science Institute, die American Marketing Academy, durch den Verband der Schweizer Markt- und Sozialforscher und die Academy of Management).
Prof. Heitmann ist bestrebt, anwendungsorientierte Forschung im Dialog mit Unternehmen zu betreiben. Neben seiner Hochschultätigkeit berät er Unternehmen verschiedener Branchen bei der praktischen Umsetzung seiner Erkenntnisse (u. a. Telekommunikation, Industriegüter, Konsumgüter, Logistik, Handel, Automobil).
Publikationen
Monographien
"Entscheidungszufriedenheit – Grundidee, theoretisches Konzept und empirische Befunde", Deutscher Universitätsverlag, Wiesbaden, 2006 (zugleich Dissertationstext)
Artikel in internationalen Fachzeitschriften und Buchreihen mit verdecktem Begutachtungsverfahren
"Building a Social Network for Success", in:

Journal of Marketing Research

(55:3), 321-338, 2018 (mit Asim Ansari, Florian Stahl und Lucas Bremer)
"Comparing automated text classification methods", in:

International Journal of Research in Marketing

, 2018 (mit Jochen Hartmann, Juliana Huppertz und Christina Schamp)
"When and How to Infer Heuristic Consideration Set Rules of Consumers", in:

International Journal of Research in Marketing

(34:2), 2017, 516-535 (mit Lucas Bremer und Thomas Schreiner)
"A Novel Approach for Predicting and Understanding Consumers' Sense of Design Similarity", in:

Journal of Product Innovation Management

(34:6), 2017, 790–820 (mit Thomas Schreiner, Katrin Talke und Thomas Fandrich)
"Charts and Demand: Empirical Generalizations on Social Influence", in: 

International Journal of Research in Marketing

, (30:4), 2013, 429-431 (mit Olaf Maecker, Nadja Grabenströer, Michel Clement)
"Antecedents and temporal dynamics of strategic divergence in multinational corporations: Evidence from Europe", in: 

Journal of World Business

, (48:1), 2013, 110-121 (mit Matthias Brauer) 
"The Impact of Brand Equity on Customer Acquisition, Retention, and Profit Margin", in: 

Journal of Marketing

, (76:4), 2012, 44-63 (mit Florian Stahl, Donald R. Lehmann und Scott A. Neslin) 

H. Paul Root Best Paper Award

, 

Finalist Best Paper Award des Verbands der Hochschullehrer für Betriebswirtschaftslehre

, 

Finalist Harold H. Maynard Best Paper Award

.
"The Effect of Default Options on Choice - Evidence from Online Product Configurators", in: 

Journal of Retailing and Consumer Services

, (18:6), 2011, 483-491 (mit Andreas Herrmann, Dan Goldstein, Rupert Stadler, Jan R. Landwehr)
"The Impact of Brand Equity on Customer Acquisition, Retention, and Profit Margin", 

MSI Report No. 10-116, Marketing Science Institute

, Cambridge: MA, 2010 (mit Florian Stahl, Donald R. Lehmann und Scott A. Neslin) 

Robert D. Buzzell Best Paper Award des Marketing Science Institute

"Order in Product Customization Decisions: Evidence from Field Experiments", in: 

Journal of Political Economy

, (118:2), 2010, 274-299 (mit Jonathan Levav, Andreas Herrmann und Sheena Iyengar)
"Consumer Decision Making under Variety: The Effect of Attribute Alignability", in: 

Psychology and Marketing

 (26:4), 2009, 333-358 (mit Andreas Herrmann, Robert Morgan, Stephan Henneberg und Jan Landwehr)
"Getting a Feel for Price Affect: Consumers Emotional Responses to Price Information", in: 

Psychology and Marketing

 (26:1), 2009, 39-66 (mit Klaus Peine und Andreas Herrmann)
"Nudge Your Customers Toward Better Choices", in: 

Harvard Business Review

 (86:12), 2008, 99-106 (mit Daniel G. Goldstein, Eric J. Johnson und Andreas Herrmann)
"Order in Product Customization Decisions", in: MSI Report No. 08-002, Marketing Science Institute, Cambridge: MA, 2008 (mit Jonathan Levav, Sheena Iyengar und Andreas Herrmann)
"The Effect of Product Variety on Purchase Probability", in: 

Review of Managerial Science

, (1:2), 2007, 111-131 (mit Andreas Herrmann und Christian Kaiser)
"Managing Brand Consistent Employee Behaviour: Relevance and Managerial Control of Behavioural Branding", in: 

Journal of Product and Brand Management

, (16:5), 2007, 310-320 (mit Sven Henkel, Torsten Tomczak und Andreas Herrmann)
"Choice Goal Attainment and Decision and Consumption Satisfaction", in: 

Journal of Marketing Research

 (44:2), 2007, 234-250 (mit Donald R. Lehmann und Andreas Herrmann) 
"The Effect of Attribute Order and Variety on Choice Demotivation: A Field Experiment on German Car Buyers", in: 

Advances in Consumer Research

 (34), 2007, 90-91 (mit Jonathan Levav, Sheena Iyengar und Andreas Herrmann) 
"Providing More or Providing Less? Accounting for Cultural Differences in Consumer Preference for Variety", in: 

International Marketing Review

 (23:1), 2006, 7-24 (mit Andreas Herrmann) 
"Designing Mobile Brand Communities. Concept and Empirical Illustration", in: 

Journal of Organizational Computing and Electronic Commerce

 (16:3/4), 2006,  309-337 (mit Catja Prykop) 
"An Approach to Profit-Maximizing Product Design on the Basis of the Platform Concept", in: 

International Journal of Quality and Reliability Management

 (23:7), 2005, 788-806 (mit Hajo Riesenbeck, Andreas Herrmann und René Algesheimer)
"Customer Centred Community Application Design", in: 

International Journal on Media Management

 (4:1), 2002,  13-21 (mit Peter Aschmoneit) 
"Strategic Partnerships of Business-to-Business E-Marketplaces: Empirical Evidence from Europe", in: 

Electronic Markets

 (12:2), 2002,  100-111 (mit Markus Lenz und Hans-Dieter Zimmermann)  
Artikel in deutschsprachigen Fachzeitschriften mit verdecktem Begutachtungsverfahren
"Entscheidungsverhalten von Kunden in Mass Customization Systemen", in:

Zbf Schmalenbachs Zeitschrift für betriebswirtschaftliche Forschung

, (81:2), 7-30 (mit Julia K. Stefanides und Jan Landwehr)
"Aufpreise oder Gesamtpreise? Wirkung der Preisdarstellung auf das individuelle Entscheidungsverhalten", in: 

Zeitschrift für betriebswirtschaftliche Forschung

 (62:12), 2010, 911-932 (mit Andreas Herrmann, Benjamin Polak, Jan Landwehr, Rupert Stadler und Marc Cäsar) 
"To be different or to be average? Die Attraktivität des Durchschnittsprodukts", in: 

Zeitschrift für betriebswirtschaftliche Forschung

 (61:5), 2009, 226-250 (mit Andreas Herrmann und Jan Landwehr)
"Radio oder Schiebedach? Wirkung von mentalen Budgets auf das individuelle Produktwahlverhalten", in: 

Zeitschrift für betriebswirtschaftliche Forschung

 (61:11), 2009, 783-803 (mit Andreas Herrmann, Benjamin Polak, Marc Caesar und Jan Landwehr)
"Liebe auf den zweiten Blick – Wirkung der Vertrautheit eines Produkts auf dessen Attraktivität", in: 

Die Betriebswirtschaft

 (69:3), 2009, 331-348 (mit Jan Landwehr und Andreas Herrmann)
"Linear Mixed Models in der betriebswirtschaftlichen Forschung", in: 

Marketing – Zeitschrift für Forschung und Praxis

 (30:3), 2008, 175-186 (mit Jan Landwehr und Andreas Herrmann)
"Die Macht des Defaults: Wirkung von Empfehlungen und Vorgaben auf das individuelle Entscheidungsverhalten", in: 

Zeitschrift für Betriebswirtschaft

 (78:10),  2008, 1033-1060 (mit Benjamin Polak und Andreas Herrmann)
"Interne Markenführung durch Markengeschichten", in: 

Die Betriebswirtschaft

 (68:4), 2008, 416-437 (mit Daniel Wentzel, Torsten Tomczak und Andreas Herrmann)
"Sequential Choices in Product Customization: Conceptual Framework and Research Propositions", in: 

Die Unternehmung

 (62:3), 2007, 235-254  
"Alles für die Marke? Zum Konflikt zwischen der Konformität mit der Marke und der eigenständigen Positionierung von Produktlinien", in: 

Zeitschrift für betriebswirtschaftliche Forschung

 (59:12), 2007, 1055-1080 (mit René Befurt, Andreas Herrmann und Hans Berger) 
"Wenn mich meine Marke enttäuscht: Wirkung des Markenfehlverhaltens auf die Wiederkaufabsicht", in: 

Die Unternehmung

 (61:4), 2007, 411-430 (mit Kai Vollhardt, Stefanie Regier und Frank Huber) 
"Die Zufriedenheit mit dem Entscheidungsprozess als Determinante der Kundenbindung", in: 

Zeitschrift für betriebswirtschaftliche Forschun

g (59:5), 2007, 530-566 (mit Andreas Herrmann) 
"Automobilwahl online – Gestaltung des Car-Konfigurators unter Berücksichtigung des individuellen Entscheidungsverhaltens", in: 

Zeitschrift für betriebswirtschaftliche Forschung

 (59:3), 2007, 390-412 (mit Andreas Herrmann, Torsten Tomczak und Andreas Brandenberg) 
"Survival-Modelle in der betriebswirtschaftlichen Forschung – Grundidee, Methodik, Anwendungen", in: 

Die Unternehmung

 (61:1), 2007,  43-70 (mit Christian Kaiser und Andreas Herrmann) 
"Ansätze zur Kausalmodellierung mit Interaktionseffekten: Ein Überblick", in: 

Die Betriebswirtschaft

 (66:6), 2006, 696-710 (mit Frank Huber und Andreas Herrmann)
"Produktkonfiguration als Präferenzkonstruktion", in: 

Die Unternehmung

 (60:3), 2006, 223-238 (mit Andreas Herrmann)
Artikel in Tagungsbänden mit verdecktem Begutachtungsverfahren
"Corporate Social Media: Which Impact Have Online Conversations On Firms' Blogging Effectiveness?", Annual Conference of the European Marketing Academy, Leuven, 2015 (mit Florian Stahl und Cornelia Caprano)
"Changing The Rules Of The Game: Competition Among Cause-Related Marketing Promotions", Annual Conference of the European Marketing Academy, Leuven, 2015 (mit Christina Knupfer)
"Consumer Choice Of Complex Products: The Role of Expected Learning Opportunities", Annual Conference of the European Marketing Academy, Leuven, 2015 (mit Stefan Alexander Ferrara, Verena Hauschildt, Karen Gedenk)
"Building a Network for Success", 

INFORMS Marketing Dynamics Conference

, Tilburg 2012, (mit Lucas Bremer, Florian Stahl und Asim Ansari)
"On the Marketing Value of Online Social Networks", 

CKGSB Marketing Research Forum

, Beijing, 2012 (mit Asim Ansari, Florian Stahl und Lucas Bremer)
"Networking for Success", 

INFORMS Marketing Science Conference

, Boston, 2012 (mit Florian Stahl, Lucas Bremer und Asim Ansari)
"Successful Social Networks: Impact of Activities and Network Positions", 

INFORMS Marketing Science Conference

, Houston, 2011 (mit Florian Stahl, Lucas Bremer und Asim Ansari)
"The Impact of Customer-based Brand Equity on Customer Lifetime Value", 

INFORMS Marketing Science Conference

, Köln, 2010 (mit Florian Stahl und Donald R. Lehmann)
"Strategic Networking for Online Success", 

INFORMS Marketing Science Conference

, Köln, 2010 (mit Lucas Bremer, Florian Stahl und Asim Ansari)
"Timing of New Product Introductions based on Customer Replacement Decisions and Leapfrogging Behavior", 

Annual Conference of the European Marketing Academy

, Kopenhagen, 2010 (mit Thomas Schreiner und Florian Stahl)
"The Impact of Customer-Based Brand Equity on Customer Acquisition and Customer Retention", 

Annual Conference of the European Marketing Academy

, Kopenhagen, 2010 (mit Florian Stahl und Donald R. Lehmann)
"Brand Personality as a Mediator of the Relationship between Corporate Social Performance and Sales", 

Annual Conference of the European Marketing Academy

, Kopenhagen, 2010 (mit Nima Mehrafshan und Alexander Permann)
"On the Relationship of Personal Networks and Individual Success", 

Annual Conference of the European Marketing Academy

, Kopenhagen, 2010 (mit Lucas Bremer, Florian Stahl und Asim Ansari)
"Antecedents and Temporal Dynamics of Strategic Divergence", 

Academy of Management Annual Conference

, Anaheim, 2008 (mit Matthias Brauer) 

Finalist Carolyn Dexter Award

"Pricing Add-Ons as Totals: How Changing Price Display can Influence Consumer Choice", 

Annual Conference of the European Marketing Academy

, Brighton, 2008 (mit Eric J. Johnson und Andreas Herrmann)
"Product Line Positioning, Direction of Comparison and Asymmetric Similarity Judgments", 

Annual Conference of the European Marketing Academy

, Brighton, 2008 (mit René Befurt und Andreas Herrmann)
"The Effect of Decision Sequence on Choice Demotivation", 

INFORMS Marketing Science Conference

, Singapur, 2007 (mit Jonathan Levav, Sheena Iyengar und Andreas Herrmann)
"Self-Congruity: Antecedents and Consequences", 

Conference Marketing Communications and Consumer Behaviour

, La Londe, 2007 (mit Joeseph M. Sirgy, Nicole Hohenstein und Andreas Herrmann)
"Why Variety Impacts Consumer Buying Behavior", 

Annual Conference of the European Marketing Academy

, Reykjavik, 2007 (mit Andreas Herrmann und Christian Kaiser)
"Consumer Price Affect: Scale Development, Validation, and Mediation Analysis", 

Annual Conference of the European Marketing Academy

, Reykjavik, 2007 (mit Klaus Peine und Andreas Herrmann)
"Unconscious Influence on Consumption – Testing Mimicry of Consumption Behavior", 

Annual Conference of the European Marketing Academy

, Reykjavik, 2007 (mit Andreas Herrmann und Nadja Rossberg)
"What Drives Strategic Flexibility? An Empirical Study of European Multi-Business Firms", 

Tagung der wissenschaftlichen Kommission Organisation im Verband der Hochschullehrer für Betriebswirtschaft

, München, 2007 (mit Matthias Brauer)
"The Impact of Brand Mergers on Choice: The Role of Confidence, Loyalty, and Managerial Intent", 

Winter Educators Conference of the American Marketing Association

, Houston, 2007 (mit Anil Thozur und Donald R. Lehmann) 

Best Paper Award

"The Determinants and Temporal Dynamics of Strategic Flexibility", 

Annual Conference of Corporate Strategy

, WHU Koblenz, 2007 (mit Matthias Brauer)
"The Effects of Choice Set Reductions on Consumer Choice: The Role of Confidence", 

Annual Conference of the Society for Judgment and Decision Making

, Houston, 2006 (mit Anil Thozur und Donald R. Lehmann)
"Determinants of Market Exits: Empirical Evidence for Bankruptcies and Voluntary Liquidations", 

Annual International Conference of the Strategic Management Society

, Wien, 2006 (mit Christian Kaiser und Andreas Herrmann)
"Everything for the Brand? Conflicts Between Brand Conformity and Independent Product Lines", 

Annual Conference of the European Marketing Academy

, Athen, 2006 (mit René Befurt und Andreas Herrmann)
"The Impact of Personal Employee Interaction on Brand Performance", 

Annual Conference of the European Marketing Academy

, Athen, 2006 (mit Torsten Tomczak, Andreas Herrmann und Sven Henkel)
"The Effects of Attribute Alignability on Car Configuration Behavior", 

Academy of Marketing Science Annual Conference

, San Antonio, 2006 (mit Dorothea Schaffner und Andreas Herrmann)
"The Effect of Variety on Sequential Choice", 

Summer Institute on Emotions and Decision Making

, University of California, Berkely, 2005 (mit Jonathan Levav, Andreas Herrmann und Sheena Iyengar)
"Communities of Interest and Perceived Brand Value", 

Annual Conference of the European Marketing Academy

, Mailand, 2005 (mit Catja Prykop und Andreas Herrmann)
"The Effect of Attribute Order and Variety on Choice Demotivation: A Field Experiment on German Car Buyers", 

Annual Conference of the Society for Judgment and Decision Making

, Toronto, 2005 (mit Jonathan Levav, Sheena Iyengar und Andreas Herrmann)
"The Impact of Social-Identification on Perceived Brand Value", 

Annual Conference of the American Marketing Association

, Tampa, 2005 (mit Catja Prykop und Andreas Herrmann)
"Customer Centric Development of Radically New Products – A European Case", 

Americas Conference on Information Systems

, New York, 2004 (mit Torsten Brodt)
"The Customer at the Center of Mobile Service Development", 

International Conference on Mobile Business

, New York, 2004 (mit Torsten Brodt)
"Using Means-end Chains to Build Mobile Brand Communities", 

Hawaii International Conference on System Sciences

, Hawaii, 2004 (mit Peter Aschmoneit und Catja Prykop)
"Impact of Wireless ad-hoc Networks on Value Creation in M-Business", 

International Conference on Mobile Business

, Wien, 2003 (mit Katarina Stanoevska) 

Best Paper Award

"Exploring the Wireless Internet Service Provider (WISP) Industry", 

Bled Electronic Commerce Conference

, Bled, 2003 (mit Giovanni Camponovo, Katarina Stanoevska und Yves Pigneur)
"Consumer Cognition towards Communities", 

Hawaii International Conference on System Sciences

, Hawaii, 2003 (mit Peter Aschmoneit)
"Product-Related Mobile Communities", 

Wireless Strategy Workshop

, University of California, Berkeley, 2002 (mit Peter Aschmoneit und Johannes Hummel)
"Introduction of the Means-end Chains Framework for Product Design and Communications Strategy of Internet Applications", 

Americas Conference on Information Systems

, New York, 2002 (mit Peter Aschmoneit)
Beiträge in Transferzeitschriften
"Erfolgsfaktoren des Employer Marketing", in: Marketing Review St. Gallen, 3, 2018, 68-76 (mit Florian Stahl, Robin Katzenstein und Volker Herdtweck)
"Studying Shelf Framing With Multiple Consumer Insights", in: Marketing Review St. Gallen (34:3), 68-74 (mit Enrique Strelow, Verena Hauschildt und Christian Schreier)
"Dem Entscheidungsverhalten auf der Spur", in: 

Marketing Review St. Gallen

, 4, 2009, 6-10 (mit Andreas Herrmann, Jan Landwehr und Frank Huber)
"So lenken Sie Ihre Kunden", in: 

Harvard Business Manager

, Februar 2009, Reprint Harvard Business Review-Artikel vom Dezember 2008, 70-79 (mit Daniel G. Goldstein, Eric J. Johnson und Andreas Herrmann)
"Asymmetrische Urteile über die Produktähnlichkeit", 

Wirtschaftswissenschaftliches Studium (WiSt)

, April 2008, 223-226 (mit Andreas Herrmann und René Befurt)
"Die Macht des Default", in: 

Absatzwirtschaft

, Juni 2007, 46-47 (mit Andreas Herrmann und Benjamin Polak)
"Produktkonfiguration online – welche Kunden nutzen dieses Medium?", in: 

Wirtschaftswissenschaftliches Studium (WiSt)

, März 2007, 125-131 (mit Andreas Herrmann und Christian Kaiser)
"Digitale Produkte richtig verkaufen", in: 

Harvard Business Manager

, August 2006,  8-12 (mit Florian Stahl und Andreas Herrmann)
"Mit dem Produktkonfigurator das Traumauto basteln", in: 

Persönlich – Zeitschrift für Unternehmensführung, Marketing und Kommunikation

, März 2006, 22-23  (mit Andreas Herrmann, Torsten Tomczak und Karsten Sausen)
"Wunderwelt der Produktkonfiguration", in: 

Absatzwirtschaft

, Januar 2006, 58  (mit Andreas Herrmann, Jonathan Levav und Sheena Iyengar)
"Den Kaufrausch nutzen", in: 

Harvard Business Manager

, September 2005, 16-17 (mit Andreas Herrmann)
"Brand Community Management – Ansatz für eine netzwerkorientierte Perspektive im Marketing", 

Marketing Review St. Gallen

, März 2005, 6-10 (mit Andreas Herrmann und René Algesheimer)
"Insights into Mobile Spam", Forschungsberichtsserie des Instituts für Medien- und Kommunikationsmanagement, Universität St. Gallen, 2005 (mit Torsten Brodt, Janos Hseé, Lara Srivastava, Shahiraa Hamed und Lan Jun)
"Consumer Needs Analysis for Cellular Video Services", Projektbericht, Europäische Kommission (IST-2001-36504), 2003 (mit Markus Lenz und Hans-Dieter Zimmermann)
Beiträge in Sammelwerken
"Die Wirkung der Vergleichbarkeit von Merkmalsausprägungen auf die Wichtigkeit des Produktmerkmals", in: Himpel, F., Kaluza, B., Wittmann, J. (Hrsg.): Spektrum des Produktions- und Innovationsmanagement, Gabler Verlag, Wiesbaden, 2008, 199-214 (mit Andreas Herrmann, Frank Huber und Jan Landwehr).
"Determinanten eines erfolgreichen Behavioral Branding", in: Tomczak, T., Esch, F.-R., Kernstock, J., Herrmann, A. (Hrsg.): Behavioral Branding, Gabler Verlag, Wiesbaden, 2008, 213-236 (mit Andreas Herrmann, Torsten Tomczak und Sven Henkel). 
"Der Markenareal-Ansatz zur Steuerung von Brand Communities", in: Bauer, H., Große-Leege, D., Rösger, J. (Hrsg.): Interactive Marketing im Web 2.0+, Gabler Verlag, Wiesbaden, 2007, 93-112 (mit Fabian von Loewenfeld, Andreas Herrmann und Jürgen Rösger)
"Bonusprogramme – mäßig effektiv oder kontraproduktiv?", in: Belz, C., Tomczak, T., Schögel, M. (Hrsg.): Innovation Driven Marketing, Gabler Verlag, Wiesbaden, 2007, 289-295(mit Klaus Peine)
"Brand Community: Definition, Theorien und empirische Befunde", in: Bauer, H., Huber, F., Albrecht, C.-M. (Hrsg.): Erfolgsfaktoren der Markenführung, Vahlen Verlag, München, 2007, 98-116 (mit Jürgen Rösger, Fabian von Loewenfeld und Andreas Herrmann)
"Präferenzkonstruktion - eine anwendungsorientierte Einführung in die deskriptive Entscheidungstheorie", in: Herrmann, A., Albers, S. (Hrsg.): Handbuch Produktmanagement, Gabler Verlag, 3. Auflage, Wiesbaden, 2007, 445-470 (mit Manuela Lippuner)
"Employing Mobile Communities for Marketing Consumer Goods", in: Steinfield, C., Bouwman, H., Preissl, B. (Hrsg.): E-Life after the dot.com bust, Springer Verlag, Berlin, 2004, 199-222 (mit Peter Aschmoneit)
"Customer Needs in Mobile Rich Media Markets", in: Cunningham, P., Cunningham, M. (Hrsg.): eAdoption and the Knowledge Economy: Issues and Applications, IOS Press, Amsterdam, 2004, 36-54 (mit Torsten Brodt)
---