Amos Schikowsky, M.Sc.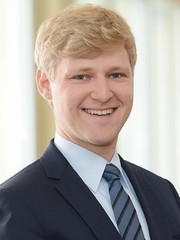 Photo: ci
Research associate
Address
Universität Hamburg
Professur für Marketing & Customer Insight
Moorweidenstraße 18
20148 Hamburg
Office
Room: 3025
Contact
Fax: +49 40 42838 8743
Amos Schikowsky is a research assistant and doctoral candidate at the Chair of Marketing & Customer Insight at the University of Hamburg. He studied mathematics and physics at the Rheinische Friedrich Wilhelms University in Bonn. He then studied mathematics - one year as a Fulbright Scholar at the University of Texas at Austin and one year at the Universities École Polytechnique, Palaiseau and Université Pierre-et-Marie-Curie (Sorbonne), Paris - before completing his Master's degree at the Rheinische Friedrich Wilhelms University in Bonn.
Since 2016 he has worked as a consultant for McKinsey & Company in Hamburg. As part of Digital McKinsey, he supported clients in various sectors, including process optimization/automation, end-to-end redesign of customer journeys with personalization, and the introduction of agile working methods as a certified Scrum Master and Product Owner.
His current field of research deals with algorithms for automated image analysis.
Publications
Article:
"Understanding videos at scale: How to extract insights for business research", in: Journal of Business Research, (123), 2020, 367-379 (with Jasper Schwenzow, Jochen Hartmann, and Mark Heitmann)