Katja Berger, M.Sc.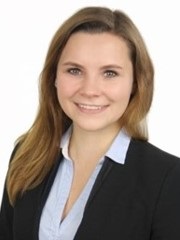 Photo: ci
Research assistant and doctoral candidate
Address
Universität Hamburg
Professur für Marketing & Customer Insight
Moorweidenstraße 18
20148 Hamburg
Office
Room: 3026
Contact
Fax: +49 40 42838 8743
Katja Berger works as a research assistant and doctoral student at the Chair of Marketing & Customer Insight at the University of Hamburg. She studied psychology at the University of Vienna, where she completed her Bachelor's and Master's degrees in 2015 and 2018, respectively. She gained international experience during her studies at the Universidad Complutense in Madrid and Duke University in Durham, USA. Her studies focused on social and economic psychology and her master's thesis focused on "You Taste What You See: The Effect of Natural Product Packaging Design on Consumers' Taste Expectation and Purchase Intention".
During her studies, Katja Berger gained practical experience in marketing management in the insurance sector, management consultancy and market research.