Dr. Martin Reisenbichler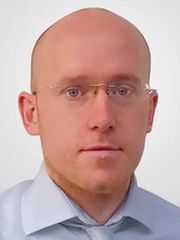 Photo: ci
Research associate
Address
Universität Hamburg
Professur für Marketing & Customer Insight
Moorweidenstraße 18
20148 Hamburg
Office
Room: 3031.1
Contact
Fax: +49 40 42838 8743
Martin Reisenbichler is a Post Doc (Research Associate) at the Chair for Marketing & Customer Insight at the University of Hamburg. Before that, he worked as a "Research and Teaching Associate" at the Vienna University of Economics and Business (WU) at the Institute for Marketing and Customer Analytics as part of a PhD in "Quantitative Marketing" until 2022. He has several years of experience in leading positions in marketing and practice-oriented research in various companies, as well as experience as the founder of an AI-oriented start-up for (semi-)automated writing of search engine-optimized texts.

In his research, Reisenbichler applies quantitative methods (Machine Learning & AI (Artificial Intelligence), image analysis & image generation, NLP (Natural Language Processing) and NLG (Natural Language Generation)) in digital marketing and examines possible applications, options to automate and optimize processes in digital marketing and their Impact on businesses and customers.
Reisenbichler regularly presents his research at international conferences and has published in internationally renowned journals in the field.
Publications
Article:
Reisenbichler, Martin, Reutterer, Thomas, Schweidel, David, A., Dan, Daniel. 2022. Frontiers: Supporting Content Marketing with Natural Language Generation. Marketing Science.
Reisenbichler, Martin, Reutterer, Thomas. 2019. Topic Modeling in Marketing: Recent Advances and Research Opportunities. Journal of Business Economics (JBE) (früher: Zeitschrift für Betriebswirtschaft ZfB). 89 (3), 327-356.