Prof. Dr. Stefan Voß
Photo: Stefan Voß
Chair of the Institute
Address
Universität Hamburg
Institut für Wirtschaftsinformatik I
Von-Melle-Park 5
20146 Hamburg
Office
VMP 5
Room: 3064
Office hours
The current office hours are indicated on the start page.
Contact
Fax: +49 40 42838-5535
Research Interests
The main focus of Prof. Voß´ interests is located in the fields of Information Systems, Supply Chain Management and Logistics as well as Intelligent Search. He has an international reputation as a result of numerous publications in these fields.
Current research projects are, among others, considering problem formulations in the field of Information Systems in Transport, Supply Chain Management as well as Meta-Heuristics and Intelligent Search Algorithms in practical applications.
Prof. Voß participates in advisory boards and editorships, respectively, for academic journals such as INFORMS Journal on Computing, Public Transport Journal, and Journal of Heuristics.
Lectures and Courses
The Institute`s university coursework focuses on all levels of students from business administration, economics, mathematics, computer science, and industrial engineering.
Besides Introduction to Information Systems, further courses deepen the information systems education with classical as well as modern topics as well as project management, planning, and decision analysis.
The goal of the education is to develop the ability to work analytically through complex interrelations in appropriate areas, and the skill to generate creative solution approaches through sound knowledge in methodology.
Publications
Books:    
Introduction to Computational Optimization Models for Production Planning in a Supply Chain (with D.L. Woodruff). 2nd ed., Springer, Berlin (2006).    
    
Optimization Software Class Libraries (with D.L. Woodruff, eds.). Kluwer, Boston (2002).    
   
Informationsmanagement (with K. Gutenschwager). Springer, Berlin (2001).    
  
Meta-Heuristics: Advances and Trends in Local Search Paradigms for Optimization (with S. Martello, I. Osman, C. Roucairol, eds.). Kluwer, Boston (1999).     

Steiner-Probleme in Graphen. Hain, Frankfurt (1990).   

Papers in Journals and Anthologies:   
Dispatching of an electric monorail system: Applying meta-heuristics to an online pickup and delivery problem (with K. Gutenschwager and C. Niklaus). Transportation Science 38 (2004) 434 - 446.    
   
A super-function based Japanese-Chinese machine translation system for business users (with X. Zhao and F. Ren). Lecture Notes in Artificial Intelligence 3265 (2004) 271 - 281.    
   
Container terminal operation and operations research –A classification and literature review (with D. Steenken and R. Stahlbock). OR Spectrum 26 (2004), 3 - 49.     
   
The pilot method (with C. Duin). Networks 34 (1999), 181 - 191.    
   
The Steiner tree problem with hop constraints. Annals of Operations Research 86 (1999), 321 - 345.    
   
Simple assembly line balancing –Heuristic approaches (with A. Scholl). Journal of Heuristics 2 (1996), 217 - 244.
Other Activities
Several consulting projects     
Guest professorships (e.g., in Graz, Austria, and Valenciennes, France)   
Co-founder of the ICCL Conference (International Conference on Computational Logistics: www.computational-logistics.de)
Conference organization (e.g. of the 8th INFORMS Telecom Conference, Dallas, March 2006, Metaheuristics International Conference, Hamburg, 2009 International Network Optimization Conference, Hamburg, 2011) and board member of numerous international conferences (e.g. of HICSS).
Member of the Board of Officers of the Telecommunications Section of INFORMS    
Book Series Editor Operations Research / Computer Science Interfaces and Integrated Series in Information Systems IS2 (Springer)
Background
Prof. Voß holds degrees in Mathematics (diploma) and Economics from the University of Hamburg and a Ph.D. and the habilitation from the University of Technology Darmstadt. Previous positions include full professor and head of the department of Business Administration, Information Systems and Information Management at the University of Technology Braunschweig (Germany), 1995-2002.
Memberships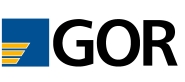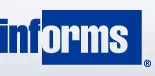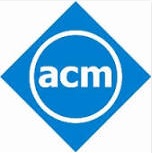 ---