Project supported by the Landesforschungsförderung: Maritime Load Dependent Lead Times
29 March 2017, by Giselind Werner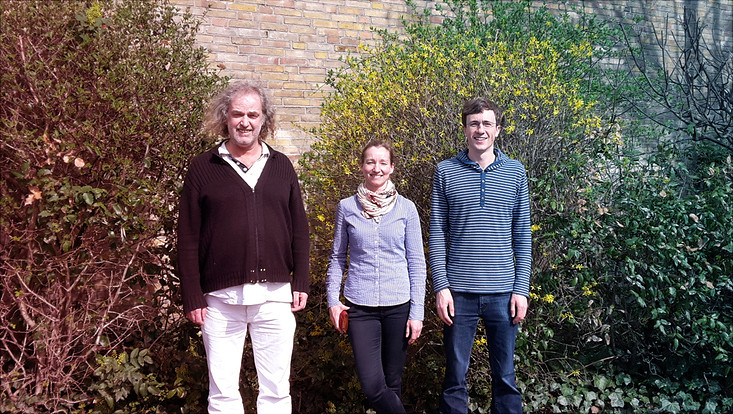 Photo: JB UHH
The "Landesforschungsförderung Hamburg" is funding the development of international research cooperation in the Baltic Sea region and promoting research in maritime logistics with the project "Maritime Load Dependent Lead Times: Lead Time and Eco-Efficient Lean Management in the Maritime Supply Chain (M-LDLT)."
Together with two German Partners, the University of Hamburg with the team of Prof. Dr. Stefan Voss, and the University of Paderborn with Assistant Professor Kevin Tierney, the Center for Engineering Operations Management of the University of Southern Denmark with Associate Professor Julia Pahl will investigate the phenomenon of maritime load dependent lead times (M-LDLT). These are triggered by delays and insufficient information management between maritime logistic chain partners. A thorough analysis of the causes and system wide improvements from an operations and information management perspective will be conducted. Another focus is on energy efficiency and the minimization of waste in terms of resources such as energy, time, and other critical resources.
The project is funded for two years starting from the 1st of January 2017 and includes the establishment of a solid international research group that will be able to form a strong consortium for competing for European funding such as Horizon 2020. The project includes the realization of workshops and conference visits aiming at creating visibility and linkages of M-LDLT with neighboring research topics and within the maritime research community.
We are eager and very positive that within the two year project horizon we will be able to attract highly recognized researchers and teams to build a strong international network for maritime logistics and information sciences for dealing with the global challenges in maritime logistics in the years to come.
Further information on our project M-LDLT supported by the Landesforschungsförderung  will be provided here.
---