IWI once again at "Nacht des Wissens"
4 November 2017, by Giselind Werner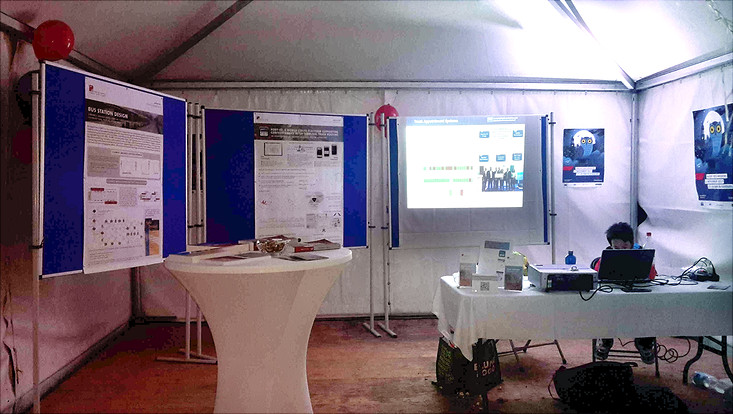 Photo: JB UHH
On November 4, 2017, the city of Hamburg celebrated for the seventh time the "Nacht des Wissens" (Night of Knowledge). The Institute for Information Systems was again part of this year's event: with a booth in front of the Audimax and the topic "Port of the future - the digital gateway to the world", Prof. Stefan Voß, Dr. Leonard Heilig and Dr.  Kai Brüssau presented the Port-IO app and its applications, as well as other topics from container logistics in the port by using a poster and an ongoing presentation. As a secondary topic from the logistics field, Bus Station Design was introduced to the excited audience with another poster. Whether the topic was bus congestion and how to avoid it and what problems you can still solve at bus stops, or truck coordination - if possible loaded - to and in the port itself and thus avoiding unnecessary congestion - the audience was engulfed in the matter. In a nutshell, the "Nacht des Wissens" once again was a very rewarding and successful event for the IWI.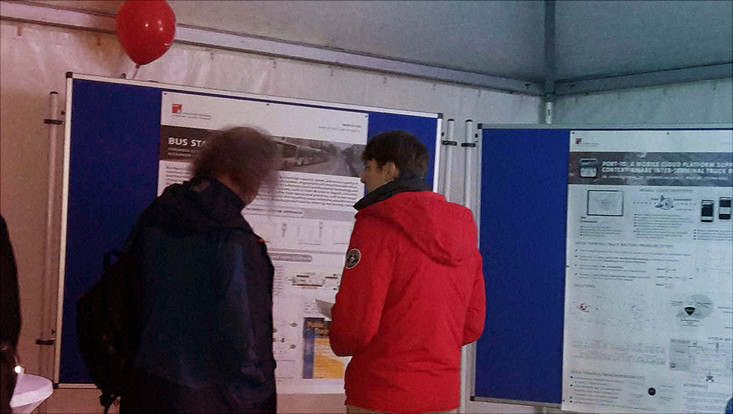 Prof. Stefan Voß with an intereted guest (above) and  Dr. Leonard Heilig and Dr. Kai Brüssau (below).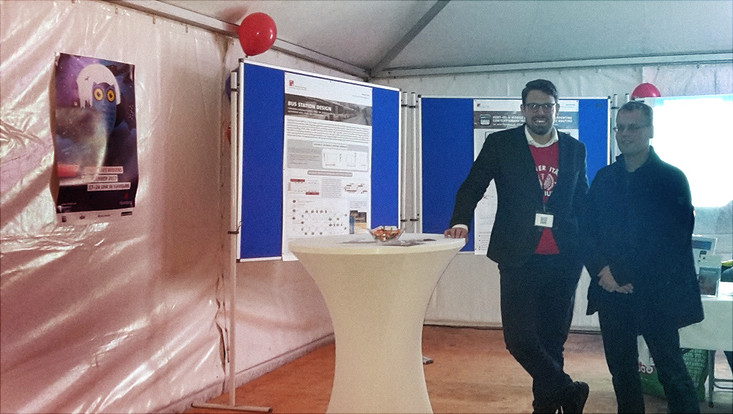 ---