Guest Lectures and Visit of Yangshan Port in Shanghai
21 September 2018, by Julia Bachale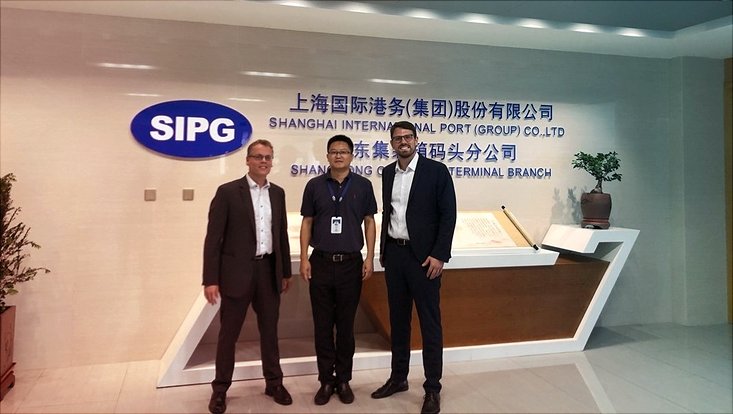 Photo: LH UHH
A guest lecture series provided the opportunity to visit the world's largest automated container terminal at Yangshan Port in Shanghai, China. The automated terminal was commissioned by the Shanghai International Port Group (SIPG) at the end of 2017 and has an annual capacity of up to 6.3 million TEU (Twenty-Foot Equivalent Units). The visit included lectures from both sides, a tour of the terminal and a subsequent visit of the terminal control center.
The guest lectures, which were attended by approximately 60 students, doctoral students and staff from SIPG, took place at the Logistics Research Center of the Shanghai Maritime University (SMU) and were organized by Assoc. Prof. Dr. Yi Ding.
The first lecture was given by Dr. Kai Brüssau on the topic "Heuristics for Solving the Vehicle Routing Problem with Windows Time"  and dealt, among other things, with the disposition of truck rides in the port area. The second lecture entitled "Digital Transformation in Modern Seaports: Planning and Decision Making in Container Terminals", held by Dr.  Leonard Heilig, dealt with planning problems as well as possible optimization and forecasting methods in the context of digitalization.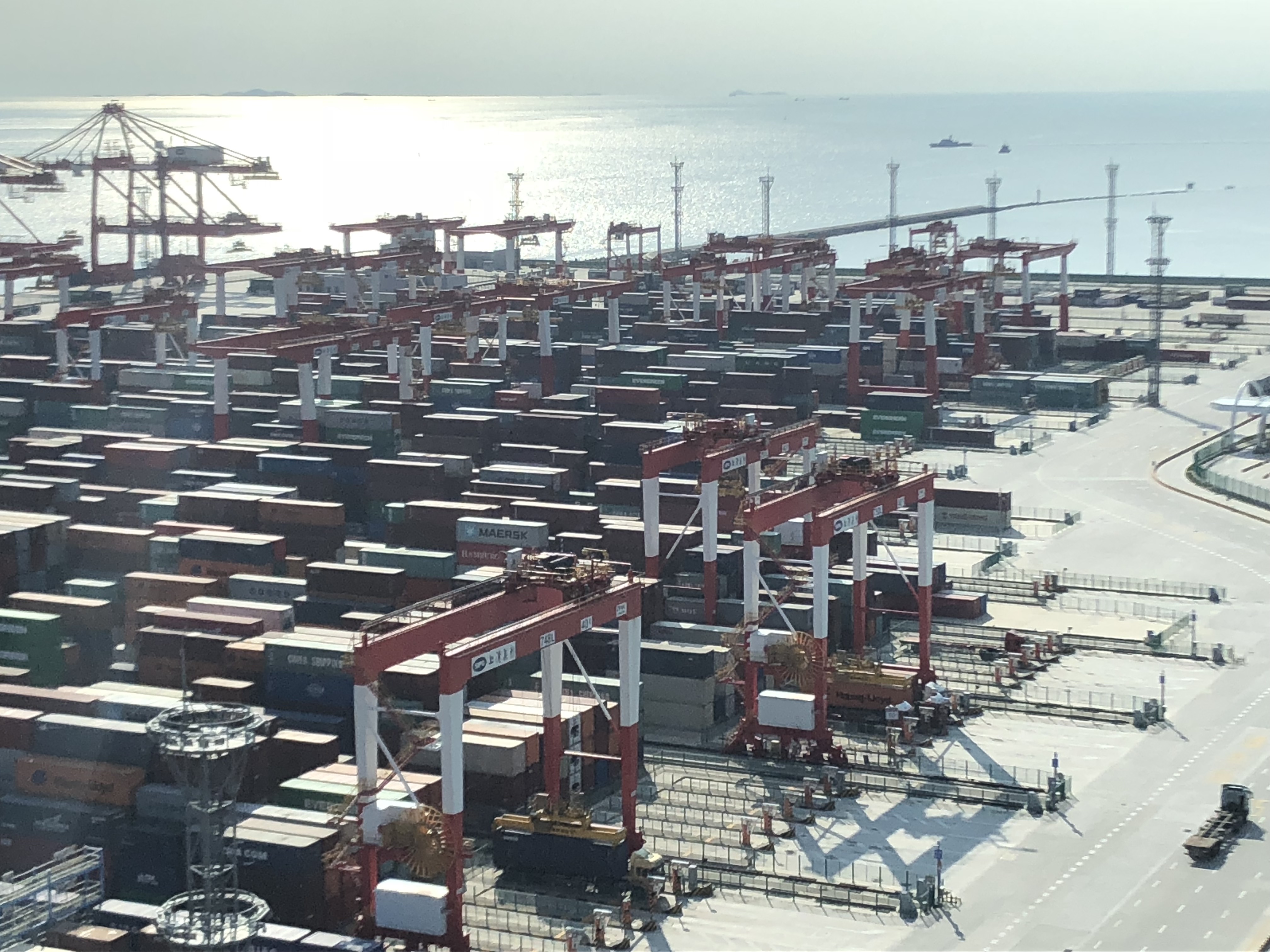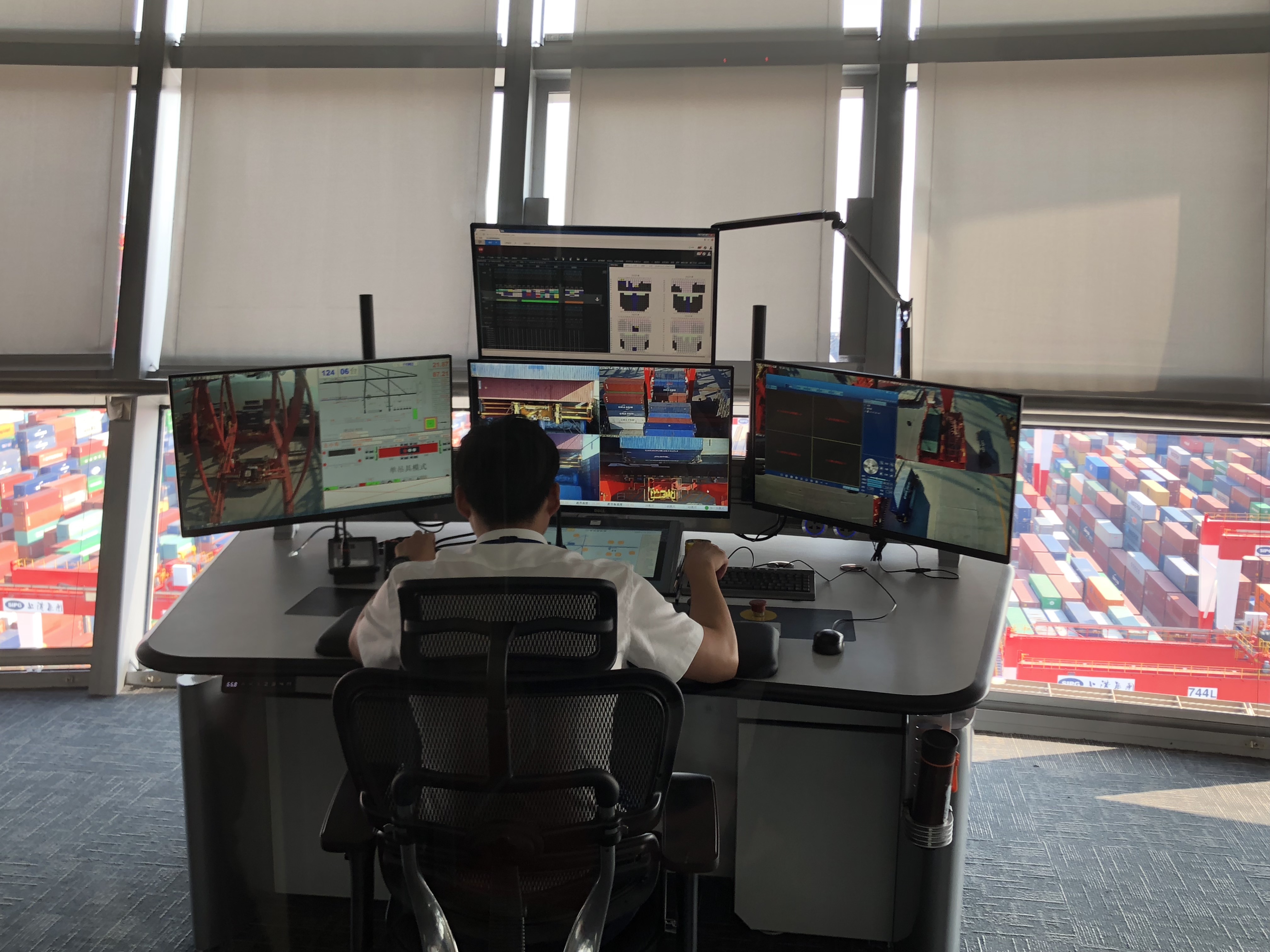 ---