Unitage 2018:
Considerable Interest for Presentation of the BSc. in Information Systems
21 February 2018, by Julia Bachale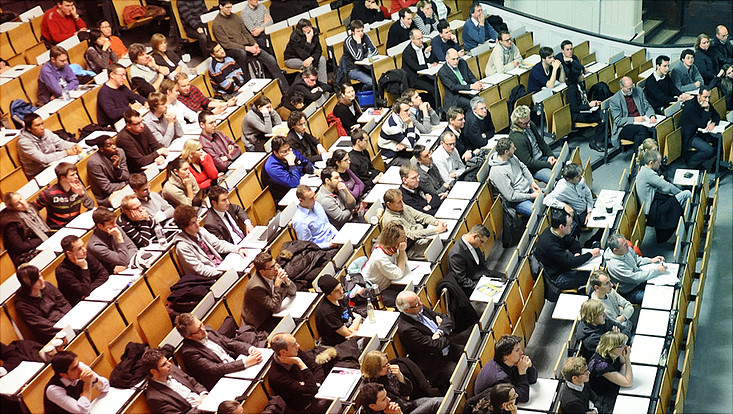 Photo: UHH/Schell
At this year's Unitage, an event for high school pupils at which they can obtain information about different fields of study,  probable future students showed considerable interest for the presentation of the BSc in Information Systems. More than 200 pupils gathered in the lecture hall at Bundesstraße 45 on Feb 20,  at 8:00 a.m. to hear the presentation with the topic: "Studies in Information Systems – sparring partner for the economy with computer skills ?", given by Dr. Gabriele Schneidereit. The IWI is delighted about this considerable interest and is looking forward to next winter term!
---