Scientific Meeting at XFEL
4 April 2017, by Giselind Werner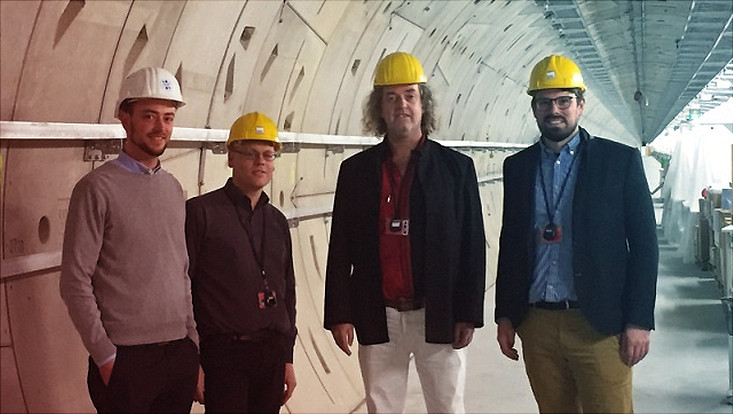 Photo: LH UHH
On March, 28 IWI-members Prof. Dr. Stefan Voß, Dr. Kai Brüssau and Herr Leonard Heilig were invited to visit the research facility European XFEL, a company which cooperates with the DESY in Hamburg  in order to operate the world's  strongest X-ray laser in the near future. On the occation of a scientific meeting concerning  asset management the three visitors were invited to throw a glimpse behind the scenes - in this case - into the  1.7 km- long tunnel, which connects the European XFEL at Schleswig-Holstein's XFEL Site in Schenefeld with the DESY in Hamburg. Extremely high-intensity X-rays will be produced here by bundling. These might give new insights into basic research within the medical field. Below please find a small photo gallery with some impressions: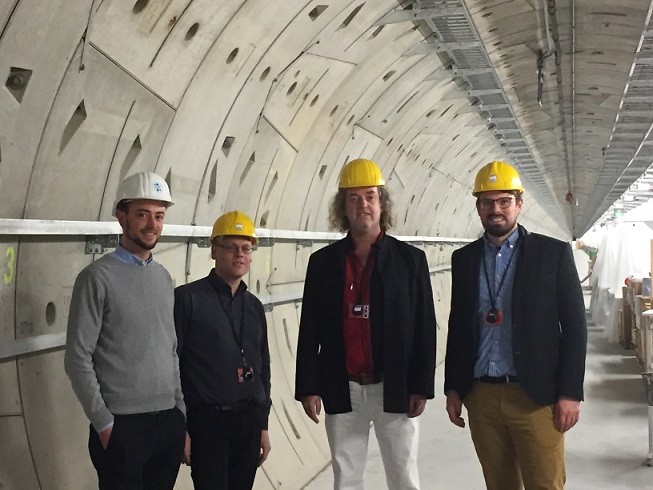 XFEL employee Alexander Frank is the guide in XFEL's X-ray tunnel.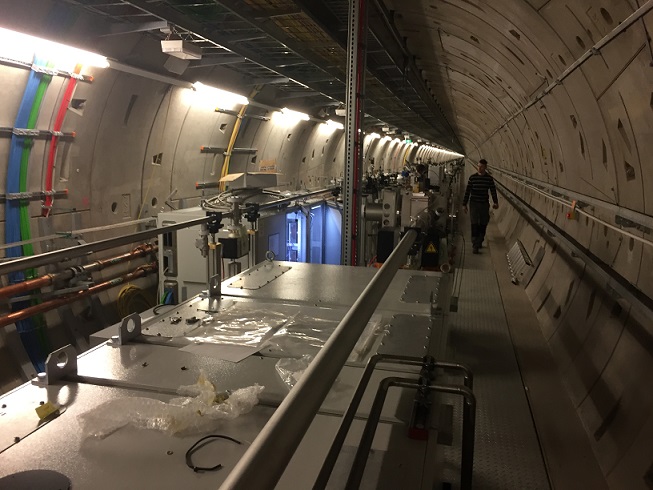 The main tunnel in the DESY direction.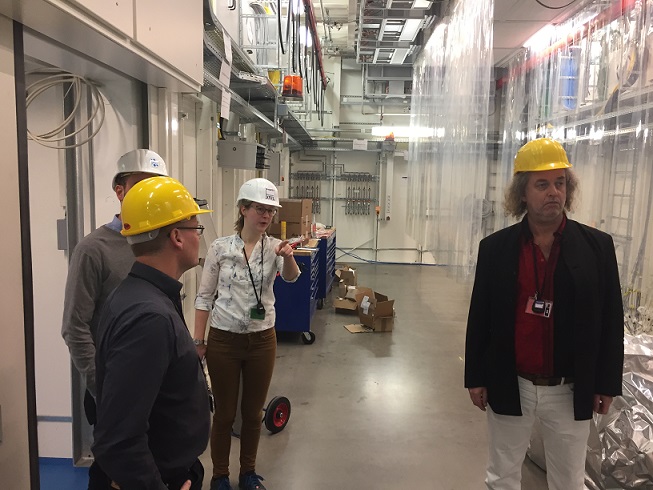 Another employee of XFEL explains a workspace, where experiments are performed.
For more background information concerning XFEL please read the current title story of Spiegel Online: " Die Lichtmaschine: zu Besuch im teuersten Experiment Deutschlands" [in German only!].
---