Michael Kandziora, M.Sc.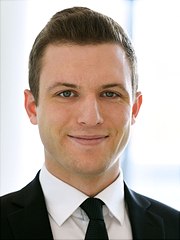 Photo: Boris Rostami
Research Assistant
Address
Universität Hamburg
Moorweidenstraße 18
20148 Hamburg
Office
Room: 3013
Office hours
At all times after registration by email
Contact
Fax: +49 40 42838 8722
Key aspects of activity
Analysis of changes in music usage
Teaching
Seminar Media Management (B.Sc.)
Seminar Trends & Fashion (B.Sc.)
Seminar eBusiness (M.Sc.)
Supervision of Theses (B.Sc. and M.Sc.)
Publications
Kübler, Raoul, Seifert, Rouven, and Michael Kandziora (2020): Content-Valuation Strategies for Digital Subscription Platforms, Journal of Cultural Economics, Special Issue: The 2018 Mallen Conference..
CV
10/2018 – present: PhD Student at the Chair of Marketing & Media (Prof. Clement) at the University of Hamburg.
10/2015 – 09/2018: Manager at zeb, Frankfurt.
09/2014 – 01/2015: Exchange semester at the Nova School of Business and Economics, Lisbon
06/2014 – 08/2014: Intern at zeb, Frankfurt 
01/2014 – 02/2014: Intern at PricewaterhouseCoopers AG, Hamburg
09/2013 – 07/2015: Master of Science (M.Sc.), Management, University of Mannheim
10/2010 – 09/2013: Bachelor of Science (B.Sc.), Business Information Technology, DHBW Mannheim
09/2010 – 09/2013: Integrated degree program at SAP SE, Walldorf and Palo Alto