Janine Allenbacher, M.Sc.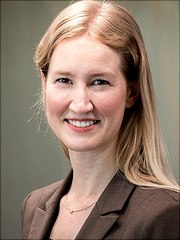 Photo: Janine Allenbacher
Research Associate
Address
Universität Hamburg
Strategic Management
Von-Melle-Park 5
20146 Hamburg
Office
Room: 2018
Office hours
Contact
Short Bio
Janine Allenbacher attained a Master's degree in International Management and International Relations (M.Sc.) from Oxford Brookes University, Great Britain  which she passed with distinction. She received an award for the best overall performance. Her studies focused on corporate social responsibility, international management and global governance.
She also holds a Bachelor's degree in International Cultural and Business Studies (B.A.) from the  University of Passau. During her studies she spent an exchange semester at University Putra Malaysia in Kuala Lumpur. Janine is an alumna of the renown German National Academic Foundation (Studienstiftung).
Prior to her occupation at University of Hamburg Janine worked as Head of Business Development at Weber Ultrasonics AG in Karlsbad, where she earlier participated in a management training programme.
In addition to her academic studies Janine successfully completed internships at the Germany Embassy in Kathmandu, Nepal, at the BMW Foundation Herbert Quandt in Munich and the European Parliament in Brussels. In Thailand she volunteered for the Beluga School for Life.
Teaching
Lecturer of the tutorial BA-UFÜ "Grundlagen der Unternehmensführung"
Lecturer of the tutorial BA-UFÜ 1 "Internationales Management"
Lecturer of the tutorial MA-UFÜ 3 "Intercultural Management"