Forschung

In our research, we examine important practical issues using sophisticated scientific methods to make empirically-based recommendations for action. Our goal is to identify practices that contribute to greater efficiency and quality of health care.
There are three key research areas in the field: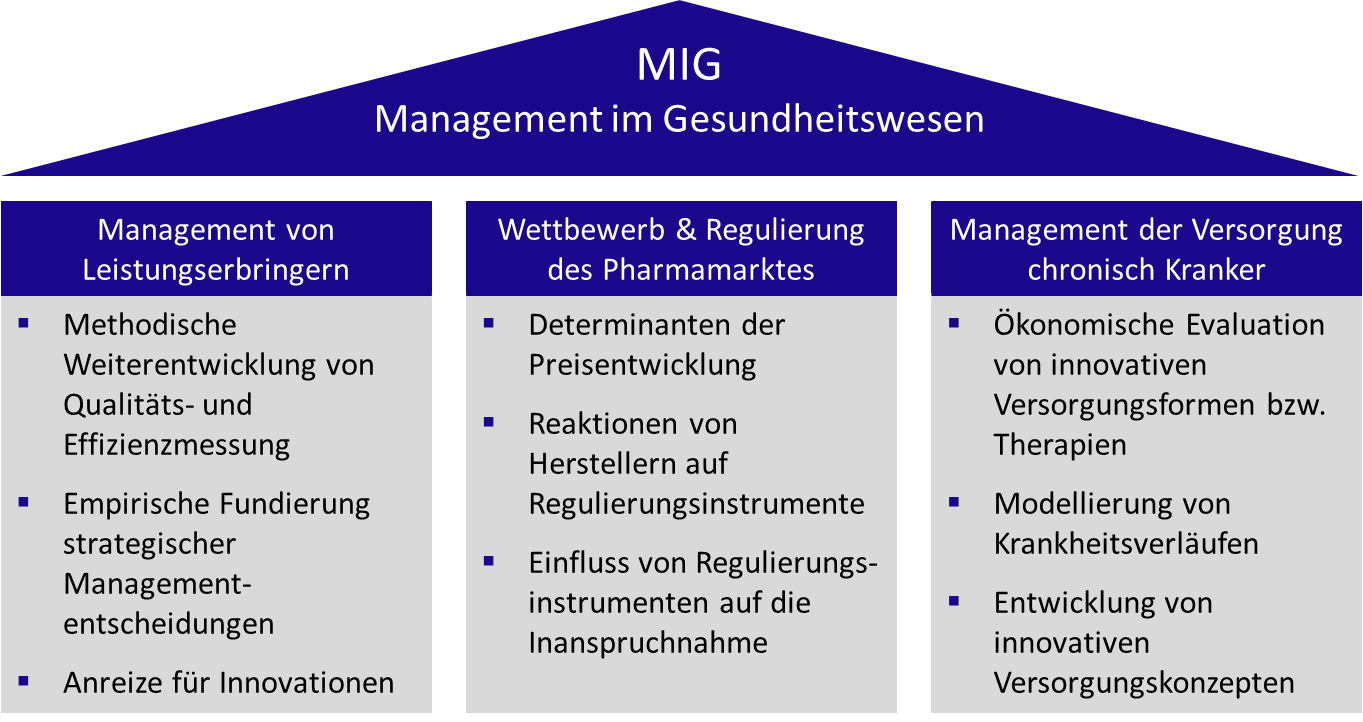 Management of service providers: This research area focuses on further developing methods of measuring performance and quality as well as the organization of hospitals, university hospitals, and medical centers.
Competition and regulation of the pharmaceutical market: This research area examines the impact of regulatory measures in the pharmaceutical market on the behavior of producers and other players in that market. The price of drug products, utilization of health care services, and prescription volumes are of particular interest in this context.
Management of care for people with chronic diseases: Researchers in this field develop and evaluate various models for organizing the care of people with a chronic disease (e.g., disease management programs). An additional focus is on the further development of methods that can be used for the economic evaluation of treatments and organizations that treat people with a chronic disease.
---