The IWI warmly congratulates Dr. Philip Cammin to his successful doctorate!
20 January 2023, by Giselind Werner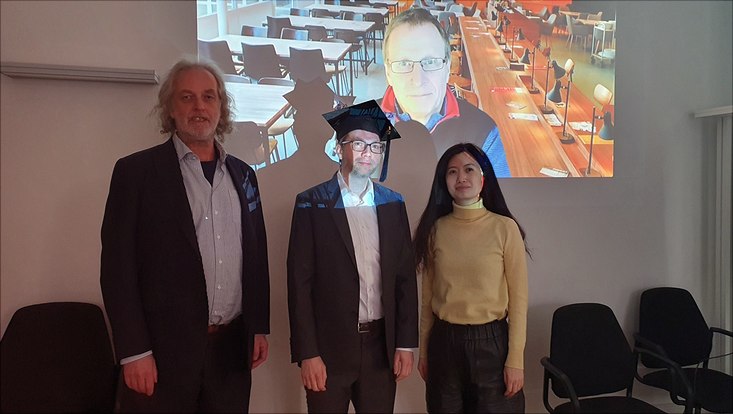 Photo: UHH/JB
The IWI is very happy to announce the success of its dear colleague Dr. Philip Cammin: his freshly obtained doctorate. Dr. Cammin successfully defended his dissertation with the title "Adopting Emissions Inventories
in Maritime Ports" on January 20, 2023. The supervisors of his dissertation were Prof. Stefan Voß and Prof. Markus Nüttgens. The committee was led by Prof. Qing Liu.