About us
Welcome to the website of the Nucleus Professorship for Information Systems and Digital Innovation at the Universität Hamburg!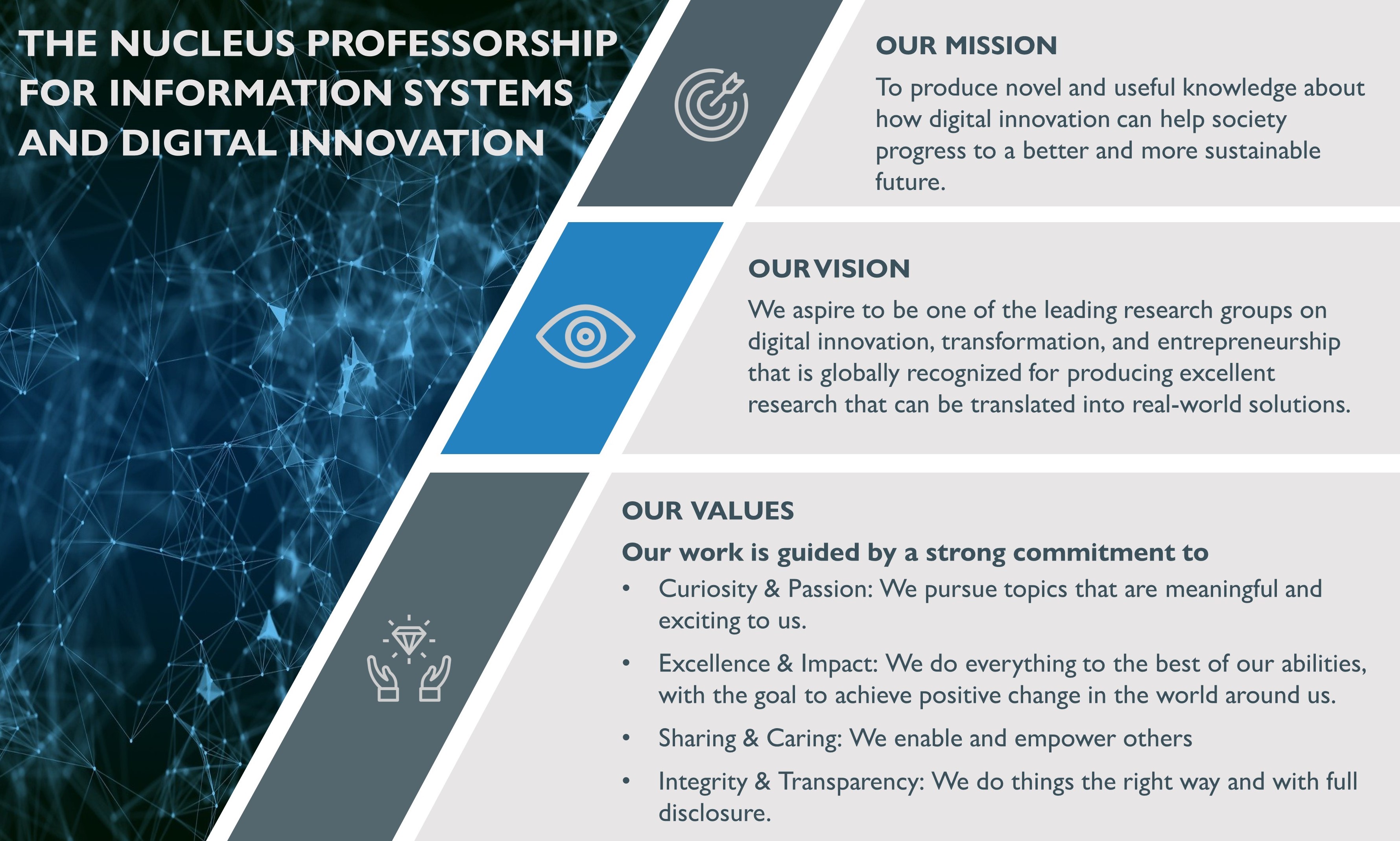 Our professorship is funded through the Excellence Strategy of the Federal and State Governments. In our work, we explore how organizations deal with digital innovation, digital transformation, and digital entrepreneurship. We focus on the intersection of technology, people and work, and we typically try to understand how design and process thinking can help solve problems by creating sustainable solutions. Our current interests include
New digital business models and startups
Digital innovation and transformation in large organizations
Digitalization of products, services, and processes
Digital solutions for sustainable development
In exploring these topics, we work closely with organizations, starting and ending our research with problems they have and solutions they desire. We are committed to transferring our insights into practice through various means and formats.