INFORMS Telecommunications Conference 2018
University of Hamburg, Germany,  May 23-25, 2018
Thank you very much for making this conference such a great success!


The Fourteenth INFORMS Telecommunications Conference was held on May 23-25, 2018 at the University of Hamburg in Hamburg, Germany. In the tradition of the previous conferences, the conference  focused on the theory and application of operations research and management science to problems in telecommunications, with particular emphasis on new and emerging technologies. The conference was organized by the Institute of Information Systems at the University of Hamburg.

Quick Links
Conference Program and Presentations

For attendees only! NEW slides included on June 19!  Here you can find collected slides of the presentations held during the conference. In order to access these slides, please read the instructions that will be send to you by e-mail through the RegOnline system.
DAY 1: Wednesday, May 23

09:00-10:00

Stefan Voß
Plenary
Lecture Hall 6

10:00-10:30

Coffee Break
Museum
10:30-12:00
Chair: Abdullah Konak

Session 1: Network Optimization I
Lecture Hall 6
Debasis Mitra and Qiong Wang
Dynamical Network Model and Optimum Operating Strategies for Knowledge-Reliant Organizations
Ahlam Mouaci, Ivana Ljubic, Nancy Perrot, Eric Gourdin and Fabio Furini
Benders Decomposition for Virtual Network Functions Placement and Routing Problem (VNFP-RP)
Abdullah Konak and Sadan Kulturel-Konak
Distributed Algorithms for Exploring Unknown Networks
12:00-13:30
 Lunch
Museum
13:30-15:30

Chair: Leonard Heilig


Session 2: Routing and Allocation
Lecture Hall 6
Yulia Anoshkina and Frank Meisel
Technician Teaming and Routing with Service-, Cost- and Fairness-Objectives
Ivana Ljubic, Ashwin Arulselvan and Andreas Bley
MIP Modeling of Incremental Connected Facility Location
Tung Bui
Toward the Institutionalization of Communication Practices in Social Media Platforms
Fabio D'Andreagiovanni, Angelo Trotta, Marco Di Felice, Enrico Natalizio and Kaushik Roy Chowdhury
Towards an energy-efficient Video Surveillance of Cities by UAVs
15:30-16:00
Coffee Break
Museum
16:00-18:00
Chair: Tung Bui

Session 3: Network Optimization II
Lecture Hall 6
Grigory Pastukhov, Alexander Veremyev, Vladimir Boginski and Oleg Prokopyev
On the Maximum Degree‐Based γ‐quasi‐Clique Problem
Foad Mahdavi Pajouh
Minimum Edge Blocker Clique Problem
Martin Baumung, Christian Behre, Hans-Jürgen Sebastian and Dieter Pütz
Optimizing large multi-layered Wide Area Telecommunication Networks
Eduardo Lalla-Ruiz, Silvia Schwarze, and Stefan Voß
A Matheuristic Approach for the p-cable Trench Problem

DAY 2: Thursday, May 24

09:00-09:45

Dr. Felix Wissel, Deutsche Telekom


Chair: Matthias Fricke, Deutsche Telekom

Session 4: Keynote:

Quantum Key Distribution (from a network providers' point of view)


Lecture Hall 6
09:45-10:30
Coffee Break
Museum
10:30-11:45
Chair: Ivana Ljubic

Session 5: Robust Optimization and Scaling
Lecture Hall 6
Vladimir Boginski
Critical Nodes in Interdependent Networks with Deterministic and Probabilistic Cascading Failures
Seung Min Baik and Young Myoung Ko
Distributed Speed Scaling and Workload Routing Algorithm for Large-scale Data Centers: A Second-Order Approach
11:45-13:00
Lunch
Museum
13:00-14:30
Chair: Sadan Kulturel-Konak

Session 6: Game Theory Applications
Lecture Hall 6
Debasis Mitra and Abhinav Sridhar
The Case for Formation of Service-Content Provider Consortiums by Nash Bargaining for Internet Content Delivery
Soheil Sibdari
Persuasive Advertising and Price Competition for a Multi-Attribute Product
Sadan Kulturel-Konak and Abdullah Konak
Solving the Competitive Facility Location Problem- A Multi-Objective Genetic Algorithm
14:30-15:30
Chair: Michael Bartolacci
Session 7: Best PhD Thesis Award
Lecture Hall 6
16:00-18:00
INFORMS Telecommunications Section Meeting

19:00

-open
Conference Dinner
info below

DAY 3: Friday, May 25

09:00-11:00
Chair: Leonard Heilig

Session 8: Machine Learning Applications
Lecture Hall 6
Veena Mendiratta, Cheolmin Kim and Marina Thottan
Unsupervised Anomaly Detection and Root Cause Analysis in Mobile Networks
Lei Lei, Lei You, Di Yuan, Symeon Chatzinotas and Björn Ottersten
Efficient Resource Optimization in Wireless Networks: A Deep-Learning Assisted Approach
Mateusz Zotkiewicz
Classifiers in Repeatable Optimization Problems
11:00-11:30
Coffee Break
Museum
11:30
Closing Ceremony
Lecture Hall 6
The Conference Dinner took place aboard the MS Concordia.
Topics for the Conference included among others
Telecommunications modeling, policy and technology
Network economics
Network design
Traffic routing
Network optimization
Network algorithms and metaheuristics
Sensor networks
Wireless and broadband networks
Vehicle and mobile computing
Cloud computing and fog computing
Semantic networks
Network survivability and reliability
Information security and privacy
Game theory applications
Internet and multimedia
Data mining and big data applications
Important Dates for Post-Conference Proceedings in the Jounal Netnomics

Please check back soon for more information.
Conference Fees
| | | |
| --- | --- | --- |
| Status | Early Registration in € | Regular Registration in € |
| member | 360 | 410 |
| non-member  | 410 | 485 |
| student | 160 | 210 |
Conference Chair
Program Co-Chairs
Dr. Eduardo Lalla-Ruiz
Dr. Leonard Heilig
Information on  Proceedings
Please submit your papers to EasyChair . An abstract of a maximum of 2000 characters is required for each presentation, whether it is a single presentation or part of an organized session (not containing formulas, references or abbreviations). The paper length shall not exceed 15 pages. Extensions of the page limit are subject to discussion with the organizing team.
Selected papers will be proposed for fast-track refereeing and publication in a special issue of Netnomics (http://www.springer.com/journal/11066).
Conference Venue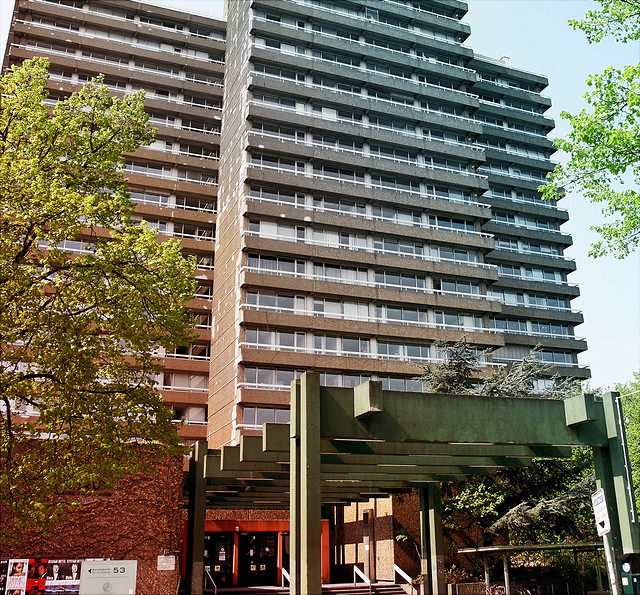 The conference venue were the lecture halls 5 and 6 at the Geomatikum at Bundesstraße 55, 20146 Hamburg: