Follow-Up: Mallen Conference 2018
12 October 2018, by Carolin Haiduk
At the end of September, numerous members of our DFG research group attended the annual Mallen Conference. For the first time in Europe, the invitation-only conference has taken place in Potsdam and Berlin. This year's edition was an anniversary event (the 20th anniversary of the conference series) and was co-hosted by our DFG research group and one of our lead researchers, Thorsten Hennig-Thurau (University of Münster), as well as Jannis Funk (Film University Babelsberg).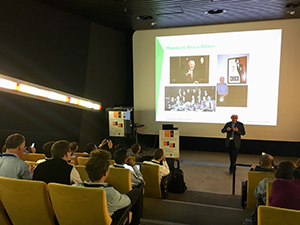 The Mallen Conference or, more formally, "The Mallen Scholars and Practitioners Conference in Filmed Entertainment Economics" targets the investigation of the entertainment industry, its creations, mechanisms, and decisions using rigorous statistical methods, empirical data, and theoretical thinking. It is a selective meeting of global leading scholars who are excited by the business and economics of film. At the heart of the conference is an original interest of the participants to advance managerial decision making in the context of entertainment in relevant ways – to advance the science and practice of entertainment.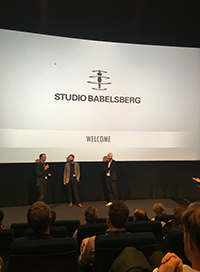 During the two-day program, the conference combined academic presentations and an active discourse between practitioners and industry representatives. It started with a scholars-practitioners workshop on "Creating & Managing Filmed Entertainment in the Digital Era". This was a "Thought Leaders" event, where combined groups of scholars and managers made a first attempt to structure particular entertainment topics and then turn this into a full paper in the months that follow. In the evening, at the FilmTech MeetUp event with startup managers, industry managers, and scholars in Berlin, the outcomes of the workshop were presented followed by a get-together that completed the first day.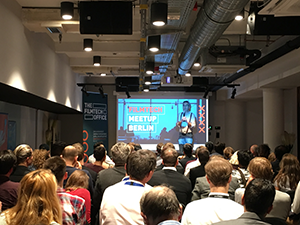 The program of the second day contained morning and afternoon scholarly presentations of current research projects and papers on filmed entertainment business/economic issues in the in-house cinema room of the Film University Babelsberg. A special part was the exclusive "behind-the-scenes" tour around the world's most historic large-scale film studio Babelsberg on that day. The tour was exclusive for the conference attendants and guided by an executive of the studio. The anniversary event closed with the Mallen award ceremony dinner in Potsdam.
We say thank you to all participants for a great conference!

---