Research Workshop in Hamburg
28 January 2020, by Jochen Hartmann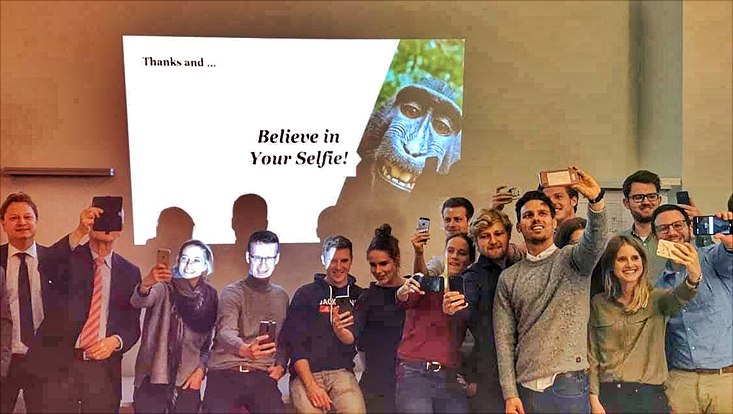 Photo: private
Beginning of December, the DFG research group met in Hamburg for the last workshop of 2019. The research group was happy to welcome Professor Arun Rai from Georgia State University as a guest speaker at the workshop. Arun is an International Fellow of the research group and has recently received the LEO Award for Lifetime Exceptional Achievement, the highest recognition in the field of information systems.
After a brief update from all research projects, Arun gave an insightful presentation on "How Will the AI Genie Behave". In his talk, he shared his perspective on how an integrated understanding of AI can help to deal with both beneficial and harmful unintended consequences of the increasing ubiquity of AI. Arun is an expert in the field and recently published a paper in Journal of the Academy of Marketing Science on "Explainable AI".
In the afternoon, Amos Schikowsky (PhD student in project A2 ) presented his current research project, titled "Brand Image Mining: Brand Logo Detection Using Convolutional Neural Networks". The project is joint work with Mark Heitmann, Jochen Hartmann, and Michael Haenlein from ESCP Europe. Afterwards, Jochen Hartmann (PhD student in the central project) shared an update on his dissertation essay "The Power of Brand Selfies in Consumer-Generated Brand Images", which is co-authored with Mark Heitmann, Christina Schamp from Mannheim University, and Oded Netzer from Columbia University. The project is closely related to Amos' work due to the crucial role that AI-enabled brand logo detection plays.
Overall, the workshop and the engaging discussions stimulated by all three talks highlighted the importance of AI for both marketing research and practice in the future.
---