Research Workshop in Cologne
9 November 2018
At the beginning of November, our research group came together for a workshop at the University of Cologne. As a focus of the two-day program, ongoing research projects were presented by our PhD students and intensively discussed within the group.
These workshops take place on a regular basis about three times a year and bring together all members of the research group from Hamburg, Münster, and Cologne. The main purpose is to have fruitful discussions on current research projects and to organize the further development of the research group.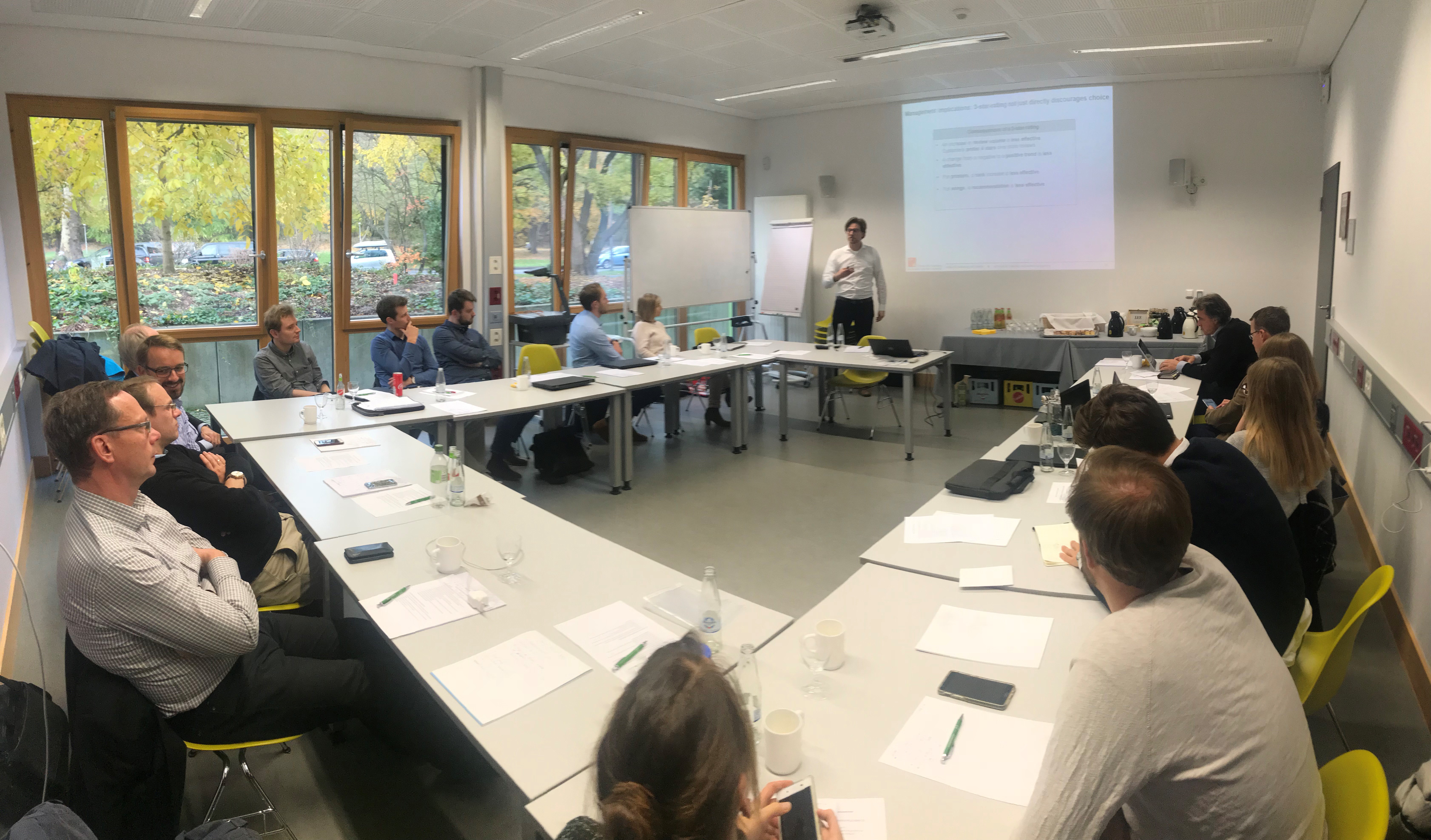 This time, on the first day, Jan Schalowski (Kühne Logistics University) gave a talk on "The Impact of Market Entry and Exit on the Diffusion Process – An Extension of the Bass Model", where he and his supervisor Christian Barrot analyze how adoption behavior of a social network is affected by fluctuation of participants. Then, Leonard Rackowitz (University of Hamburg) presented his project on "Interaction Effects between Social Information on Product Choice". Here, Leo together with Michel Clement conducted an extensive conjoint analysis to investigate how the interplay of different forms of social information (e.g., volume, valence, sales trends, or rankings) leads to various patterns in product choice. Finally, Petra Schultz (University of Hamburg) gave insights into her "Meta-Analysis of professional critics' influence on product success", on which she works on together with Alexa Burmester, Michel Clement, and Julian Hofmann.
The first half of the second day was dedicated to projects at an earlier stage of development. For instance, Ricarda Schauerte and Carolin Haiduk each presented their ideas on how to analyze the mechanisms of pre-release consumer buzz. In the afternoon, Hernan Bruno (University of Cologne) was invited to give a tutorial to our PhD students. Specifically, he gave an instructive introduction on how to use R for data analysis in marketing. Conclusively, our PhD student Jochen Hartmann extended this topic by giving "A gentle introduction into text classification in R".
---