First workshop in 2019 with Hannes Datta
2 April 2019
The members of our research group met at the end of March for their first workshop of the year in Hamburg. Hannes Datta from Tilburg University was welcomed as a guest and accompanied the workshop with a doctoral course and a presentation.
On the first day of the workshop Hannes held a full day course for the PhD students and post-docs of the research group on "APIs and webscraping: Managing large-scale online data collections". The focus was on the different applications of APIs and web scraping for own research projects, which could be practiced by the participants with own examples. Hannes also provided helpful hints on how to organize large amounts of data and use automation options. Afterwards, the day ended in Hamburg's Schanzenviertel with a cosy dinner and some drinks.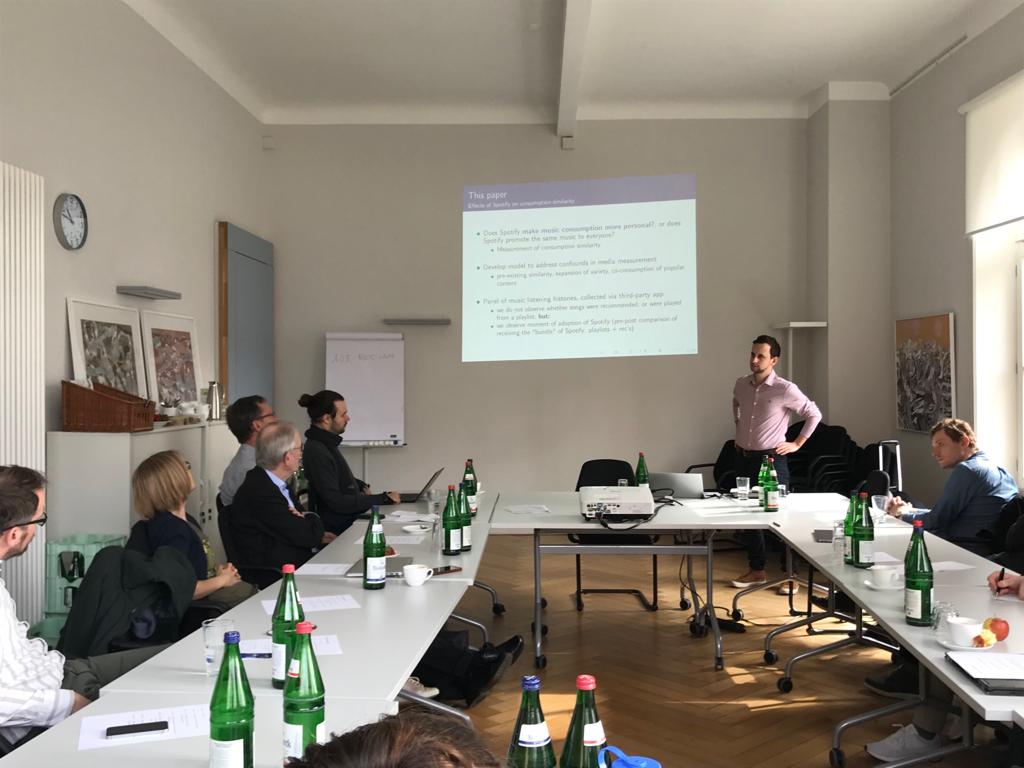 The second day, to which all professors of the research group joined the group, started with a presentation by Hannes Datta on his recent project on music streaming services. After a short lunch break, Jochen Hartmann and Christian Siebert from subproject A.2 gave a presentation on "Automated Sentiment Analysis: A Meta-Analysis of Method Performance". Afterwards Janek Mein from subproject C2 presented a current status of his project "The interplay between genres, consumption and personal characteristics in the music industy" and organizational issues for upcoming conferences were discusses.
A big thank you again to Hannes Datta for accompanying our research group!
---