Prof. Dr. Michel Clement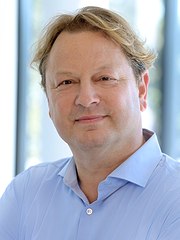 Photo: Boris Rostami-Rabet
Professor
Address
Universität Hamburg
Marketing & Media
Moorweidenstraße 18
20148 Hamburg
Office
Room: 3003
Office hours
At all times after registration by email
Contact
Fax: +49 40 42838 8722
Professor Dr. Michel Clement joined the University of Hamburg in 2006 and holds the chair for Marketing & Media at the Institute for Marketing.
In his research he focuses on managing entertainment media products, new technologies, and customer/donor management.
He has been a faculty member at the University of Passau (Marketing & Services in 2005/2006) and the Christian-Albrechts-University at Kiel (Innovation, New Media and Marketing from 2002-2005). He is a regular visiting Scholar at Penn State University (eBusiness Research Center) and at Jönköping International Business School (Sweden).
Professor Clement holds a doctoral degree in marketing (mentor: Prof. Dr. Dr. h.c. Sönke Albers) and a master's degree in business administration (marketing, innovation management, and psychology) from the Christian-Albrechts-University at Kiel.
During 1999-2002 he worked in several management positions in the media industry: In September 1999 he joined Bertelsmann mediaSystems as a consultant for media technologies. He worked in the "Think Tank" and was responsible for scouting new technologies within the media industry. He was specialized on peer-to-peer networks, devices, TV, agent technologies, and venture consulting.
One year later he joined the Bertelsmann eCommerce Group and founded with two partners Snoopstar.com GmbH, a software company of the Bertelsmann Direct Group. He served as a vice president (responsible for finance, business development, and marketing) in the board of the company.
He was born 1971 in Kiel, Germany. He is Dutch citizen and lives in Hamburg, Germany
He currently holds the following positions at the University of Hamburg:
since April 2013 : Member of the Academic Senate
since March 2014: Member of the Faculty Council of the Hamburg Business School
since July 2009: Speaker of the Graduate School for Media and Communication (funded by the State of Hamburg Excellence Initiative)
since July 2008: Director of the Research Center Media and Communication
He is also member of several supervisory boards:
Since 2018: Member of the supervisory board of the MADSACK Mediengruppe/ Verlagsgesellschaft Madsack GmbH & Co. KG
Since 2017: Member the supervisory board of the Studierendenwerk Hamburg
Since 2015: Member of the supervisory board of the Universität Hamburg Marketing GmbH
Since 2009: Member of the board of trustees at the Hans-Bredow-Institute for Media Research at the University of Hamburg
Previously held positions in the academic field:
2006 - 2008: Program director of the MBA-Program "Master of International Business and Economics – China Focus" – a joint program at the University of Hamburg and Fudan University (Shanghai)
2009 - 2012: Speaker of the Business School (July 2008 – March 2009: Vice Speaker)
2008 - 2012: Member of the executive board of the Business School
2008 - 2012: Member of the teaching board of the Business School
2008 - 2012: Member of examination committee for all courses on media management of the Hamburg Media School and the University of Hamburg
2009 - 2012: Member of the board for all Business Engineering Programs
2008 - 2016: Speaker of the Graduate School for Media and Communication (funded by the State of Hamburg Excellence Initiative)