Prof. Dr. Petra Steinorth elected First Vice-President of EGRIE
13 October 2022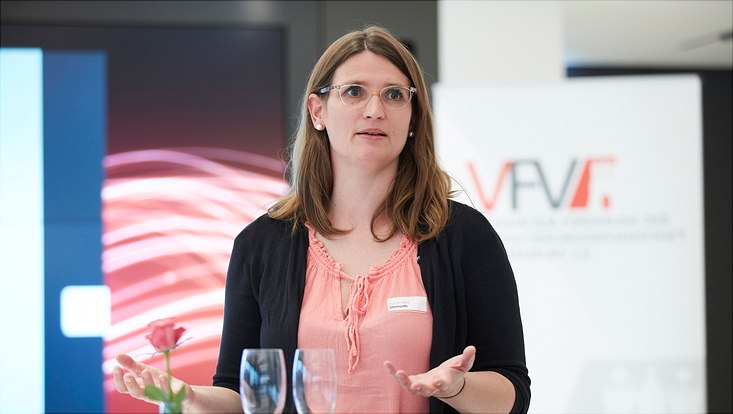 Photo: Verein zur Förderung der Versicherungswissenschaft in Hamburg e. V.
During the 49th EGRIE conference held at Vienna University of Economics and Business on 21 September 2022, Prof. Dr. Petra Steinorth was elected First Vice-President of the European Group of Risk & Insurance Economists (EGRIE), which counts among the four largest umbrella associations worldwide in the field of risk and insurance.
EGRIE is a European non-profit organization that was established in 1973 by the Geneva Association. Its focus lies in promoting research on risk and insurance. This is mainly achieved by organizing scientific conferences and meetings, publishing research materials, and facilitating networking among stakeholders.
Universität Hamburg has meanwhile been successful in its bid to host EGRIE's annual seminar at the University in 2024 as a two-day conference. More information will be available soon.
Beside her role as First Vice-President of EGRIE, Prof. Dr. Petra Steinorth is also a member of the board of the American Risk and Insurance Association (ARIA) and was elected secretary of Risk Theory Society in May 2022.