Academic Office reopens doors
29 April 2022, by Marina Saisaler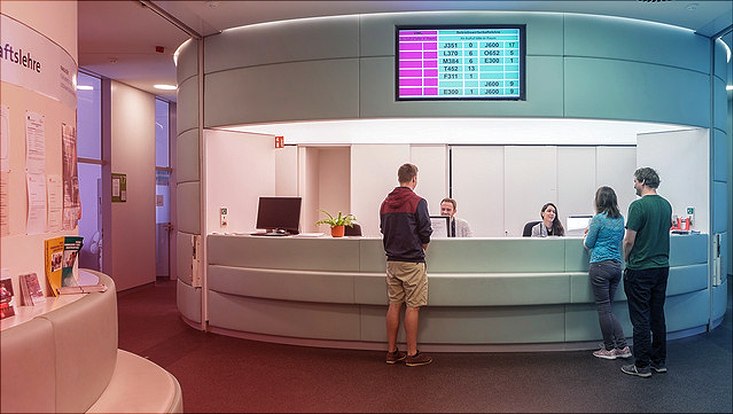 Photo: UHH/Mentz
Finally, after two longs years of the Covid-19 pandemic, the Academic Office will open its doors again on May 2 for on-site consultations. All faculty students are cordially invited to  take advantage of the consultation services.
The Service Point (for submitting theses, applying for certificates and transcripts, clarifying questions about deadlines and appointments) is open daily from 11 am - 1 pm and on Tuesdays from 11 am- 3 pm.
Staff office hours for personal consultations: Tuesdays from 1 - 3 pm, and Thursdays from 11 am - 1 pm. Ticketing begins and ends 15 minutes earlier each day!
You are welcome to come by without an appointment. Please wear an FFP2 mask and maintain a minimum distance of 1.5 m.
 Information can be found on the Academic Office website.