Strategy, Transfer, Internationalization: Faculty Establishes Advisory Board
30 August 2022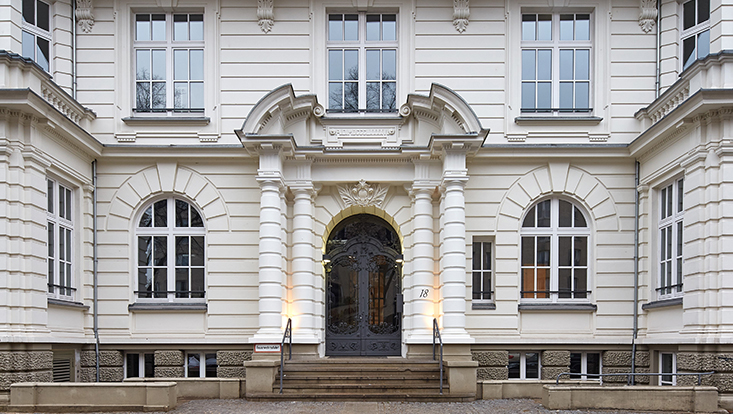 Photo: Jochen Stüber
The Faculty of Business Administration at Universität Hamburg, which has a long tradition of close contact with the business world, is especially active in the areas of transfer, cooperation, and start-ups. And to further strengthen links with stakeholders in business, politics, society, and academia, the Faculty has established a new Advisory Board.
The board will meet for the first time on 1 September 2022.
"We're delighted that the Advisory Board has come together and would like to thank the members for their commitment. They bring an important and diverse range of perspectives to the table, and will be able to give us important input on issues like strategy, knowledge transfer, and internationalization," said Faculty Dean Prof. Dr. Stefan Voss.
The founding of the Advisory Board goes back to expert consultations initiated by the Executive University Board in mid-2016. The aim was to further develop recommendations from the German Council of Science and Humanities (Wissenschaftsrat) for individual subjects and subject groups. One of the 18 advisory groups, which also included external experts, recommended that the Faculty of Business Administration establish an Advisory Board and pursue international "European Quality Improvement System" (EQUIS) accreditation, a process which has already begun.
The board will meet at least once a year. Members perform their duties on a voluntary basis.  
The board members are:
Prof. Renée B. Adams (Professor of Finance, Saïd Business School, University of Oxford)
Dr. Wilhelm Bielert (Vice President & Chief Digital Officer, Premier Tech)
Jan Brorhilker (Partner, Chief Operating Officer, Ernst & Young Germany)
Dirk Freise (Director, Shortcutventures)
Ansgar Hoelscher (Vice President, Beiersdorf AG)
Daniel Krauss (Founder & CIO/CHRO, Flixbus)
Martin Ostermayer (Director, Shortcutventures)
Dr. Jesko Perrey (Senior Partner, McKinsey)
Prof. Peter Verhoef (Dean, Faculty of Economics and Business, University of Groningen)
Michael Westhagemann (Senator of Economic Affairs and Innovation (BWI), Hamburg; Member of the German Bundesrat)