This page:UHH > Faculty of Business Administration > About > News > Stadium seating plan
Faculty researchers develop stadium seating plan to meet COVID-19 regulations
31 May 2021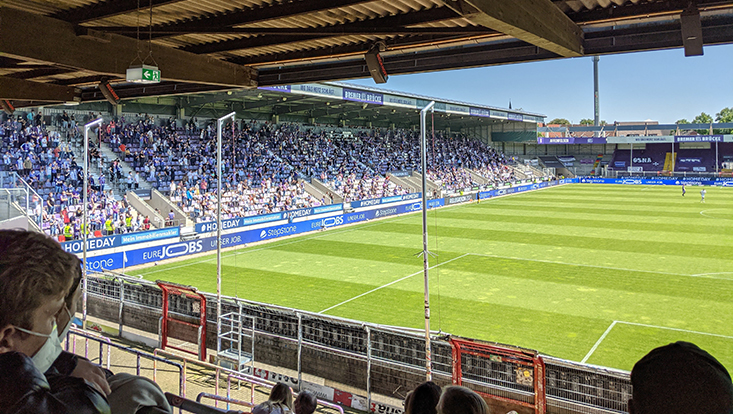 Photo: Koch/BWL
Dr. Matthes Koch, Dr. Justus Bonz and Tobias Vlcek from the Faculty's Institute for Transport Economics have developed a mathematical solution to allow stadiums to be filled to capacity whilst maintaining physical distancing under COVID-19 regulations.
The model assumes that spectators should not have to sit alone, as they generally prefer to watch a game with others. Families, households or other groups are therefore kept together, in as much as possible, in the seating plan. This and other factors make developing an optimized seating plan a challenging task.
The model was used for the relegation/promotion game between Second Bundesliga team VfL Osnabruck and Third Bundesliga team FC Ingolstadt on May 30.  VfL Osnabruck won the game 3:1.