This page:UHH > HBS – Hamburg Business School > About > News > Study: Choice of Major
Study: The impact of "image" on students' choice of major in business administration programs
What impact does "image" have on students in choosing a major in a business administration degree program?
30 April 2020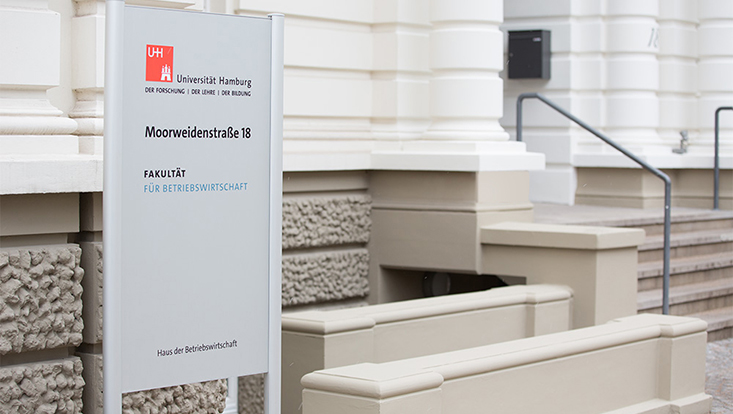 Photo: UHH
In Germany enrollment in majors is of considerable interest to academic departments, because their budget depends on the number of enrolled students. In this study, a research team led by Professor of Transport Economics Knut Haase is investigated how unobserved latent variables influence the major‐choice decision of students.
Using stated preferences data from a discrete choice experiment among students pursuing a bachelor's degree at the Faculty of Business Administration, the researchers employ an integrated choice and latent variable model (ICLV). In doing so, they modelled the influence of a major‐specific latent variable, labeled "image", on the major‐choice decision of the students. To identify the latent variables, the team utilized ordered categorical indicators that were obtained from the assessment of major‐specific psychometric factors among students. Interestingly, while the results showed that the image of the quantitative disciplinary groups is generally positive among students, the actual choice of disciplinary group (choice of major) tended to contradict this assessment. The team concluded that the reasons for this paradox would be of interest for further studies.
Korfmann, F., Müller, S., Ehlert, S., Haase, K.: Students' perceptions, academic departments' image, and major‐choice in business administration studies – The example of Hamburg Business School, Wiley Online Library, https://onlinelibrary.wiley.com/doi/full/10.1111/hequ.12258